Study with me: 11 study tubers to inspire your next A
The study with me genre is going global. Expect to find videos filled with students doing just one thing: studying. Get ready for lots of silence (music optional) as smart people get to work and invite you to join them.
Why study with me?
There are some great reasons to watch these videos:
Friendship with tons of comments from likeminded students
Community of people committed to learning with you to the next A
Single screen to focus on instead of distracted browsing everywhere
The following are some of the hippest students on the planet, presented in no particular order. Each offer their own flavor and personality to compliment your study session.
Study with me Studytubers
1. TheStrive Studies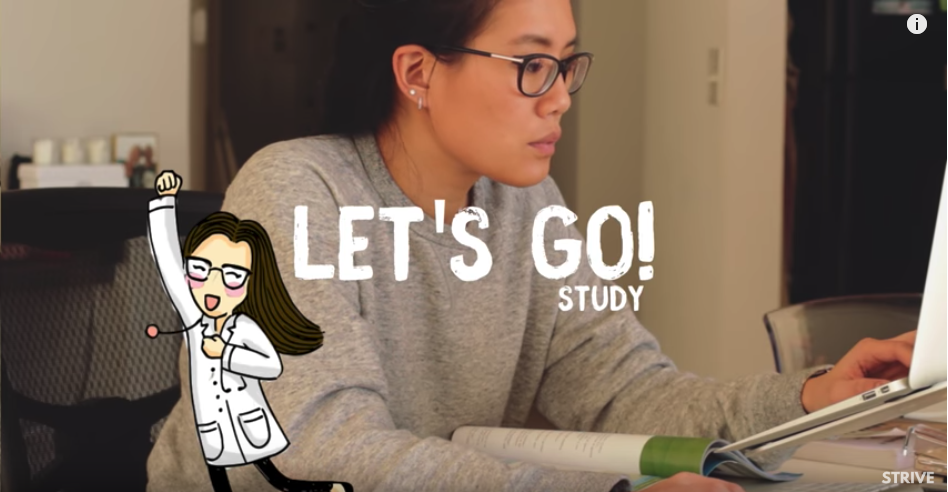 Jamie is a medical student with a polished video style based in NYC. Studying with her honestly feels like entertainment AND working in the presence of a guru because she shares so much about her life as a successful medical student. The perfect balance between genius and fashionista, she shows off her space with just enough with multiple camera angles to inspire without distracting. The result is more views than any other video on this list.
2. Study To Success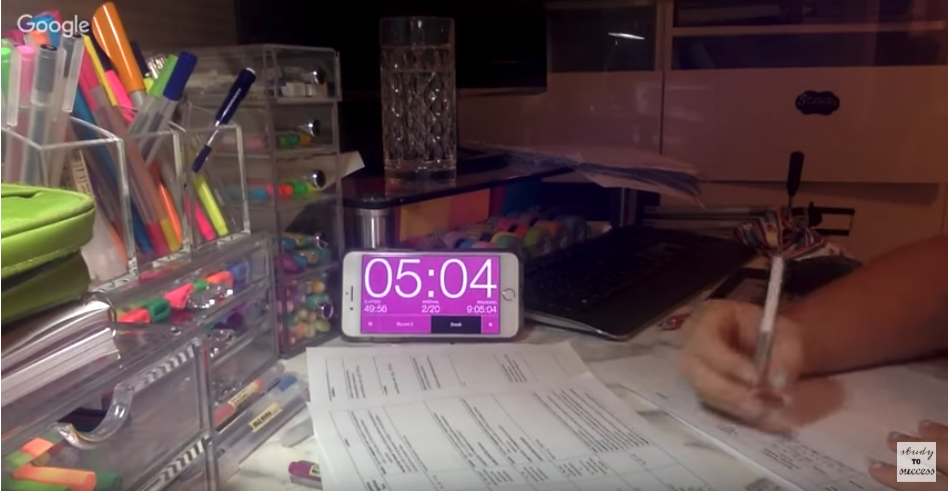 Estella's channel packs a flamboyant attitude, proving once and for all that such a thing can exist in AP Statistics. She is focused and tends to show some rough around the edges to keep it real (this video was made before an all nighter). Overall, expect carefully organized highlighters on this channel along with stationary and assortments of neon objects decorating her Instagram profile. She is one of the few Studytubers I found using Google Meet sessions, but there is the added bonus of her phone to track Pomodoro on a 3-hour video. 
3. UnJaded Jade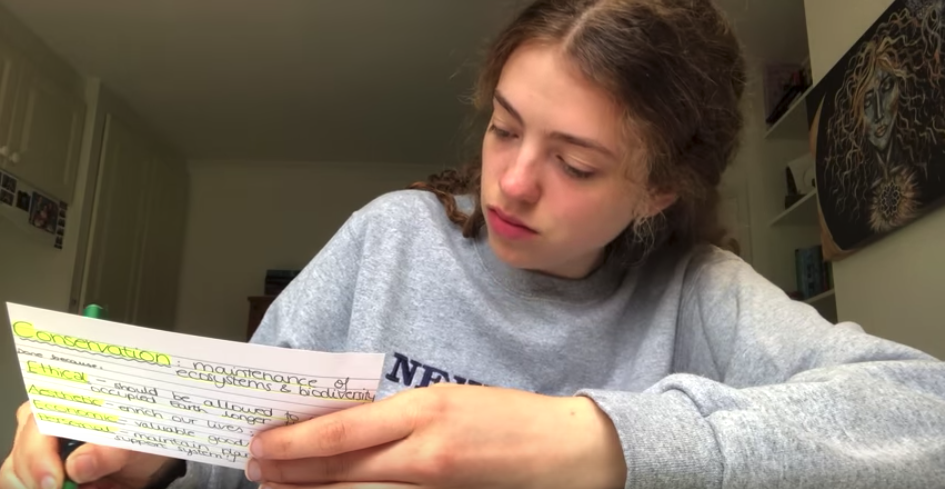 Birmingham (England, not Alabama)-based Jade kicks ass with a high energy channel that keeps it real. She is not a fashionista, at least not a self-conscious one. While many YouTubers use sophisticated editing techniques to produce their work, Jade films with her phone. Without a doubt one of the most popular studytubers on YouTube, she constantly comes across as a really authentic person, which is actually pretty impressive since she is studying biology.
4. Study Vibes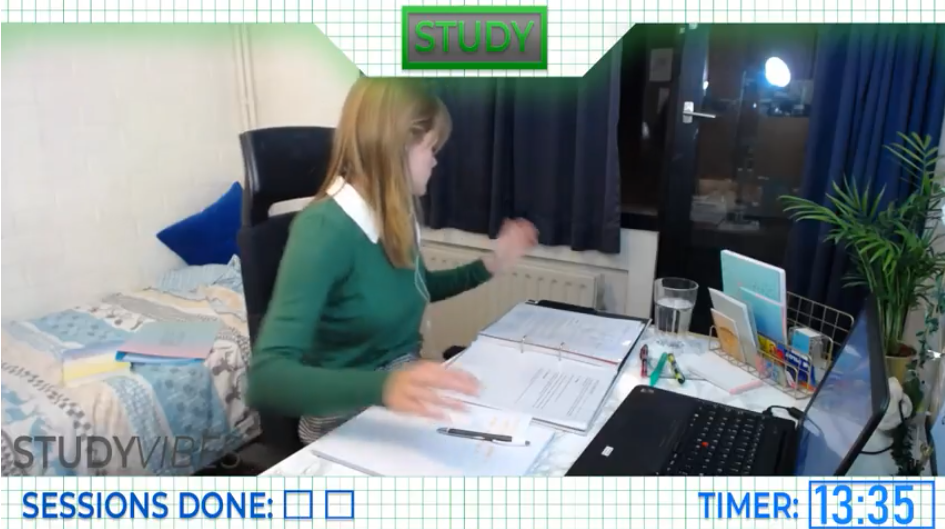 The Belgium-based Study Vibes channel consists almost exclusively of study with me videos. That's unique in a studytuber culture that often mixes fashion or life hacks into its content uploads. One of the more introverted channels I have found, Heleen interacts with a small but highly engaged group of users with enabled live chats during Google Meet sessions. Not only is this the longest tenured channel I found during my research (since 2014), but it represents the only channel treating its viewers like true study partners and not just another view to entertain. 
5. Thomas Frank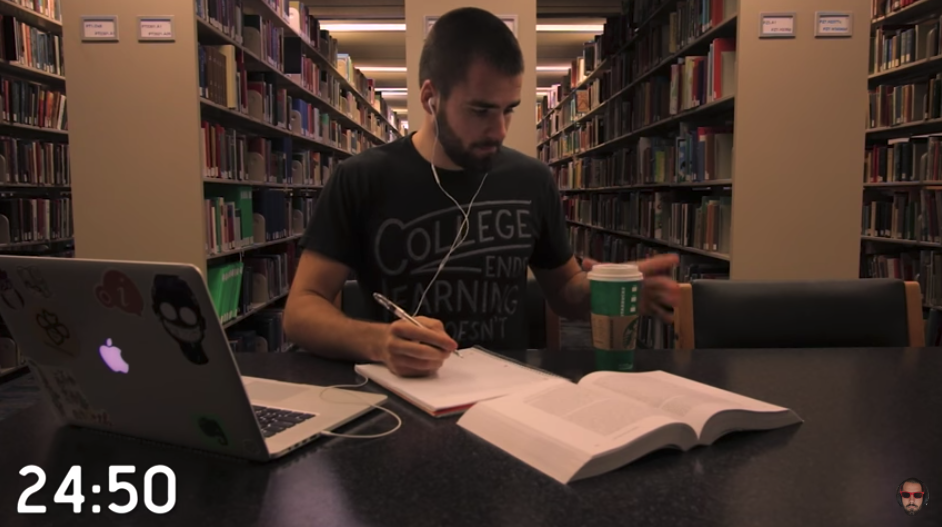 Thomas Frank might be the king of the studytuber genre, but that isn't really fair since he is one among very few guys to post in it. Considered slightly old compared to most other study with me creators, Frank admits to finding these videos cheesy and wouldn't dare go to the trouble of making a whole subcategory of videos like this. For efficiency, he treats this video like a single-view pomodoro session. As Frank would say, "let's get to work."
6. 사랑Sarang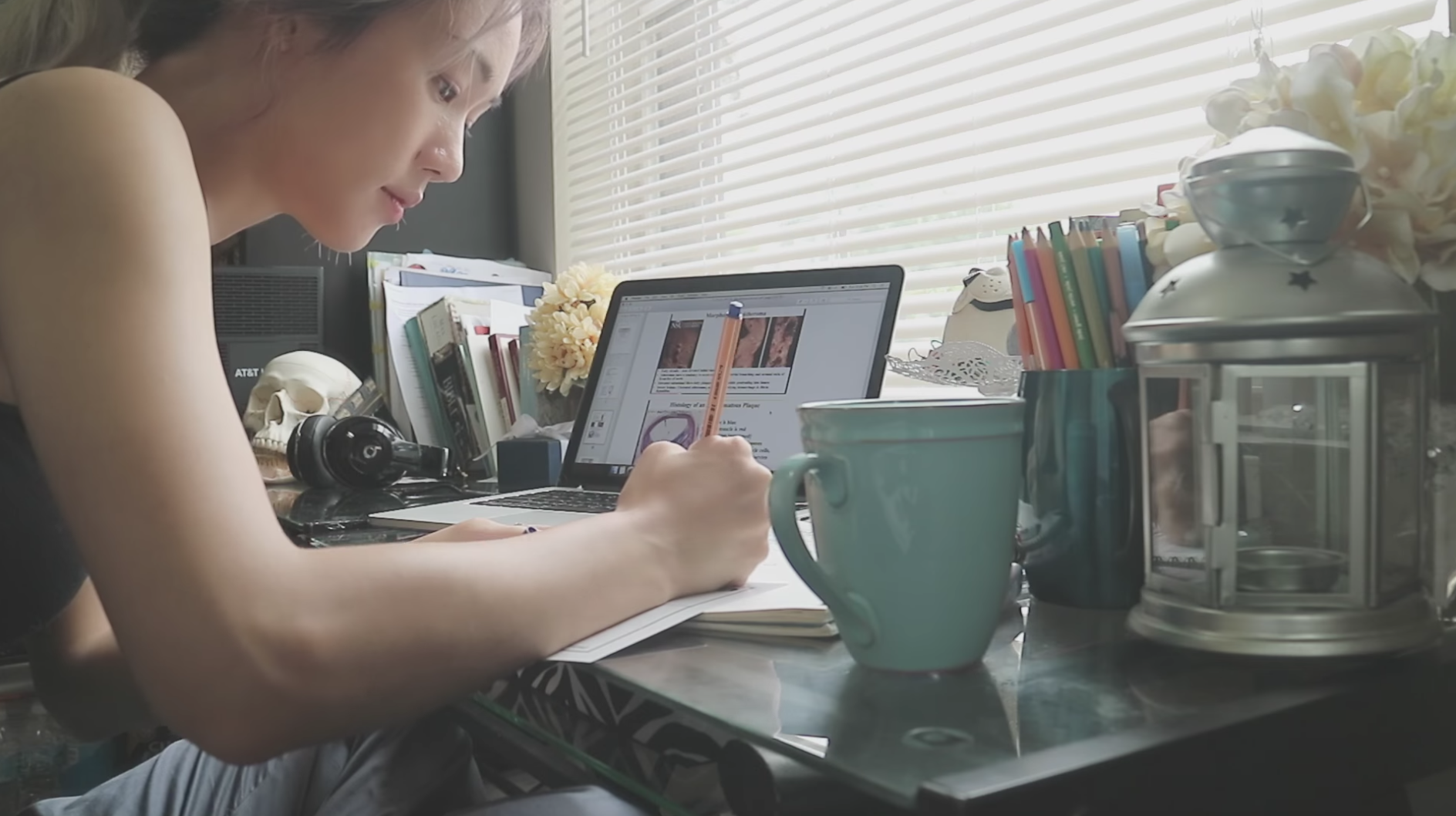 By far one of the more inspiring channels I found, dental student Sarang shows off an artistic side that constantly comes out in her videos. We find it in the flowers on the intro segments and slightly unfocused camera angles of her videos. Sarang is lucky to be in dental school after taking a long and winding path from Korea to study in the US. Maybe that's what makes her focus and fancy hair so inspiring. And her study with me music ROCKS with selections by Eventide. To keep it real, expect to hear Sarang highly focused and talking to herself in between tracks.
7. Cracker ASMR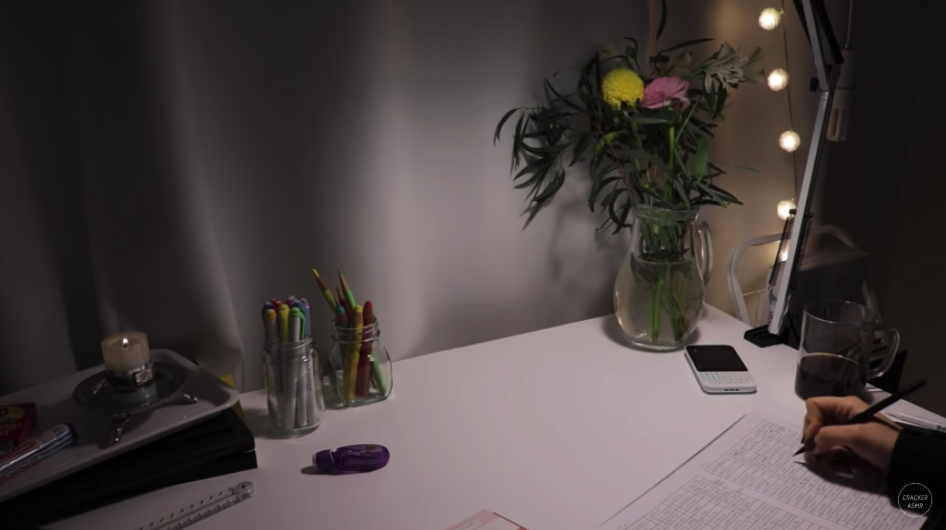 Another Korean channel, Cracker ASMR contains by far the best sense of aesthetic on this list without overwhelming or distracting. The creator keeps it real by making videos where the sound of what you're hearing represents the perfect experience to compliment the visuals. Best experienced with headphones, this YouTuber will tickle your ears with paintbrushes and Q-tips (no kidding) on other videos, but no talking. Ever. All you hear are the scratches her pencil makes on the paper she is taking notes on.
8. iMia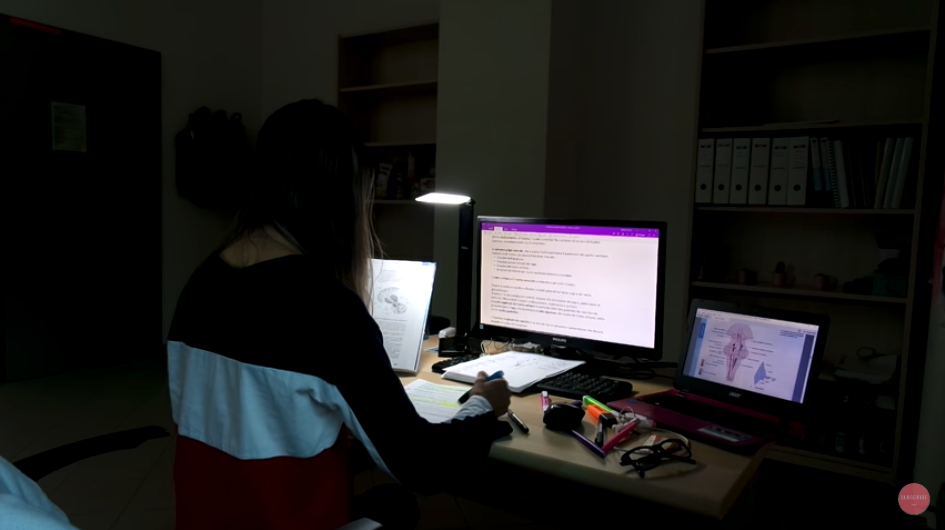 Study with me is taking over France too, and Marion aka iMia is one of its pioneers. Her videos profile the life of a medical student well acquainted with eukaryotic processes and studying abroad in Italy. Often, she talks about her life studying medicine and has recently taken a plunge into the genre with a very dark back view of her multi-screened study space. The accompanying music is energetic and straight-forward, a great example of how this video genre is revolutionizing how people learn and evolves around the world.
9. MedBros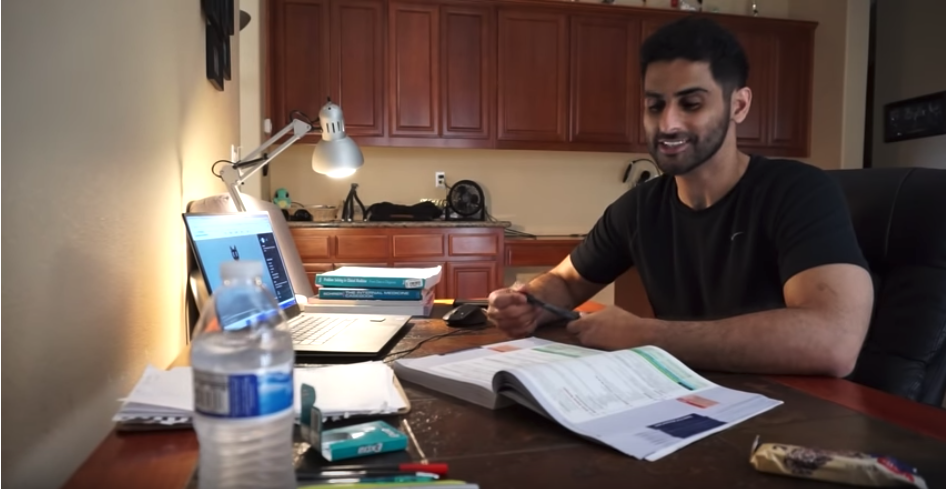 Don't expect a Pomodoro session from MedBros. Honestly, how could you learn everything you need to get in 25 minutes after all? Much better to learn alongside someone for an extended period of time, and that's exactly what is provided here with a nearly 2 hour session. Chill hip hop beats are included (or not, your choice). Thankfully, Shaman keeps it real with some minor humor. 🙂
10. Mariana's Study Corner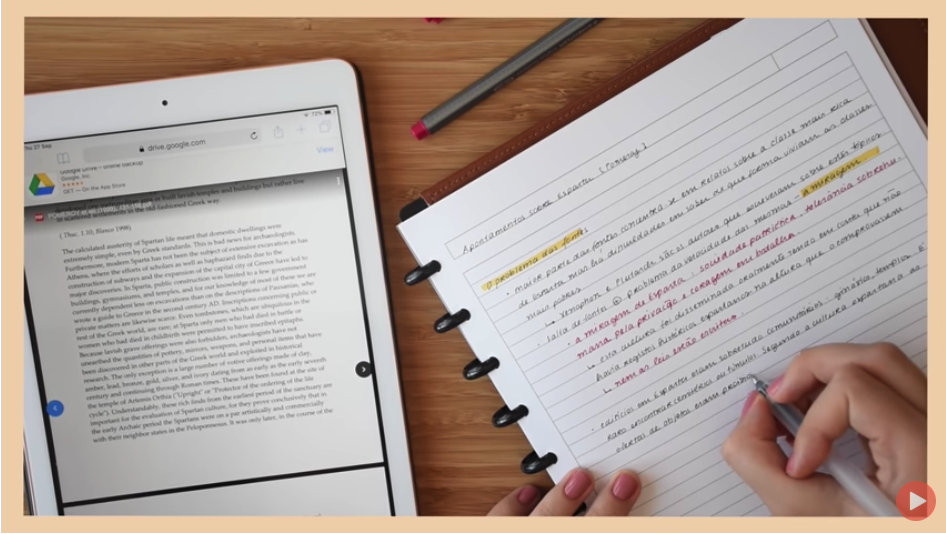 This Portuguese channel is another one of the more artfully crafted study with me videos. There is the wood finish table, which is gorgeous. Then there is the trendy use of an iPad on Google Drive. Finally, Mariana uses clean pens and highlighters to work out of her notebook with her muted pink fingernails. Users can see her fantastic technique of reading and extracting relevant material from the PDF for later review. We only wish it could be longer!
11. Melissa Brady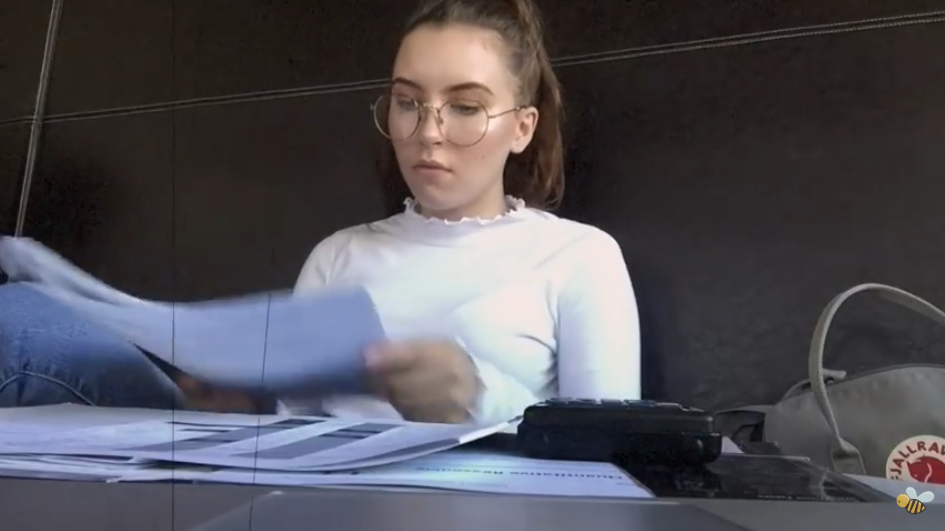 This American Youtuber has three things going for her: excellent musical taste with saxophonist Dexter Gordon ❤️️❤️️❤️️, an old school iMovie filter, and a snarky personality to make any study session a joy to complete. In this video, her concept is to visit coffee shops around the town where she lives and take us along with her. With those giant glasses, she just might be the hippest study buddy on the list, fashion and video editing heavy.