Calling bold and aspiring tutors: Choose from these 4 strategies for an optimized tutor headline
A lemon is a bold flavor, and your optimized tutor headline should be just as attention-grabbing.
It might seem like an extra step, but of the 80% of students that will read your headline, only 20% will go on to read the rest of your bio.
So it shouldn't be surprising to read that the first rule for writing good headlines is to respect the headline. This is prime real estate and the first sentence that your potential students will read.
Students will use this content to decide if they want to work with you.
So if you want an optimized tutor headline, here are the principles to follow:
With that, you have the core information needed to make your headline shine.
But the devil is in the details of course. If you'd like to refine further, there are four strategies below for writing a headline. You can take the one that works best for you and run with it.
No matter which one you choose, we here at Studygate recommend to be bold and experiment. Try what feels right and ask others for their opinion as you craft these words.
Good feedback makes for a great value proposition, and that's exactly what you're going to give in your optimized tutor headline!
Highlight specifics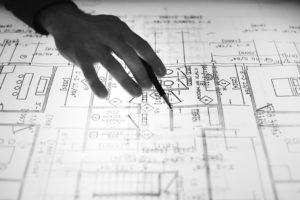 The best headlines are the ones that humans love. Here, you can create something that addresses the reader and would make them want to read on.
With that said, it's time to build a strategy that centers on detail. Many people tutor math, but you can use the Long Tail approach at the end of your headline to make your offering unique.
Former Wired editor Chris Anderson coined this term. He describes the theory of the Long Tail as "increasingly shifting away from a focus on a relatively small number of "hits" (mainstream products and markets) at the head of the demand curve and toward a huge number of niches in the tail. There is now less need to lump products and consumers into one-size-fits-all containers. Narrowly-targeted goods and services can be as economically attractive as mainstream fare."
Here are some examples of the Long Tail approach in headlines:
Not so nice: Tutor who teaches chemistry with excellence
More interesting: I am amazingly good at your HS chemistry, especially stoichiometry. HW help preferred!
Meh: I offer helpful solutions in C++, Python, PHP, and more!
Wow!: One-stop shop for C++, Python, and all your CS problems, delivered in <24 hours!
For example, your headline can clarify:
Who your offering is for
What the outcome will be
Where your students typically start from
How much time is involved
When you are available
These specifics are useful, so make sure a headline could provide some of these elements to your student and distinguish yourself from competing free homework help options.
Be authentic
The second strategy involves promising something emotional that you can truly deliver. A few moments spent defining what you want to actually give can help with this.
Here are 5 questions to ask as you prepare your headline:
What are students going to get out of working with you?
How will that make their lives better?
How will you deliver your service?
Can you use numbers to set expectations (how fast you deliver, how fast you respond to messages, years studying)?
Why should your audience keep reading?
Your short answers to these questions will help you craft the content that will go into your headline. Not all of it needs to be used. The goal is to distill your value offering into its most essential elements.
With those elements, you can send a message the helps a student eliminate the stress of confusing homework.
Tell 1 main thing
Have you ever been to Upworthy.com? The articles there tell readers a story. They are not sensationalist with adjectives to grab undeserved attention. Instead, the headlines serve as a spark for conversation starters.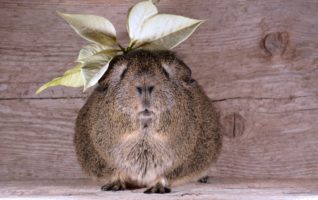 A good tutor headline focuses on just one of the following deliverables:
Subject
Delivery
Review
Experience
Here are some examples—
Subject-oriented headline:
Woman who's mastered the quadratic formula and more. She can help you do the same.
Delivery-oriented headline:
Biology tutor who can deliver homework help within 4 hours Thursday-Tuesday 9AM-9PM PT
Review-oriented headline:
I deliver 5-star chemistry tutoring. Anything less and I will make it right for you!
Experience-oriented headline:
Big data researcher with 7 years industry experience and a master's degree
Give immediate value
This optimized tutor headline strategy offers specific value through the use of "sell words." What is a sell word? I define sell words as terms that can be used to deliver ideas that have value to your reader.
Just like bees are drawn to honey, good sell words are the foundation of profile credibility so that students cannot help but see the value you offer them.
Here are a few sell words to get you started:
Tips
Reasons
Lessons
Tricks
Ideas
Ways
Principles
Facts
Secrets
Strategies
As a tutor, take a moment to consider what subjects you already know. How can you demonstrate that on your headline by sharing your knowledge?
This might come out looking like a listicle, but if your bio content can back it up, you will be set to rule over your subject area.
The golden rule of giving immediate value is to show it instead of saying it. By building content with sell words, you give value to your student from the very first point of contact. With this commitment to your student in an optimized tutor headline, they will feel inspired to commit to you.